We feel fortunate to serve incredible businesses and individuals in Idaho and Washington. Over the past year, you have continued to turn to our firm for legal guidance in business, employment, real estate, healthcare, litigation, and natural resource law.
To continue to provide the best to our clients and community, we are expanding our team with three new hires. Each of these talented individuals bring a wealth of experience to their roles at Smith + Malek.
Jason Gray
Jason Gray is an attorney licensed to practice law in Idaho and Washington who focuses on business law, real estate law, estate planning, and litigation. He is also an adjunct professor at North Idaho College and will be based out of our Coeur d'Alene office. Jason graduated from Gonzaga School of Law in 2010 and is a previous winner of the North Idaho Business Journal's 30 Under 40.
Jason counts helping clients achieve successful outcomes among his biggest career accomplishments. This includes submitting a successful appeal that so impressed the opposing counsel that the individual personally called to apologize for denying his client benefits. Jason extends this service-oriented mindset to other parts of his life including his role as the secretary for Career Path Services in Boise.
Brian Rice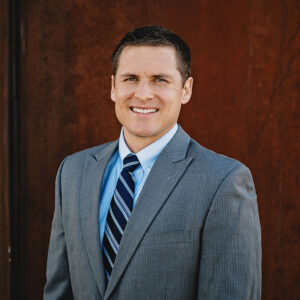 Attorney Brian Rice joins Smith + Malek's Boise office, where he focuses his practice on corporate law, transactional law, real estate law, and litigation. Brian previously worked as in-house counsel for a large company before joining the Smith + Malek team. Brian graduated from the University of Michigan Law School in 2010 and Western Washington University in 2004. When you meet Brian, you'll likely notice the University of Michigan football helmet on his desk.
Of joining our firm, Brian says "Smith + Malek is a growing, thriving, and highly innovative firm, and I am truly excited to join and contribute to this impressive team."
Outside of work, Brian enjoys running, reading, and playing tennis. His goal is to one day qualify for the Boston Marathon.
Brenda Bookholtz
 Brenda Bookholtz will be serving as Smith + Malek's Chief Finance and Operations Officer. She will be based in Coeur d'Alene. Brenda is a graduate of Metropolitan State University and the University of Minnesota and brings extensive corporate financial management experience to our firm. She looks forward to helping effectively grow the organization to ensure financial strength and operating efficiency, and is excited to work with the dynamic, forward-thinking individuals that make up this team.
Outside of work, you can find Brenda enjoying the outdoors as much as possible with family and friends, whether that's skiing, golfing, hiking, or boating. When it comes to outdoor adventures, the more the better!
We are excited to welcome these three talented individuals to our team and to work together to carry out our mission of making tomorrow better for our clients, our employees, and our communities.